FREILOT
Reducing energy consumption of goods delivery vehicles in urban areas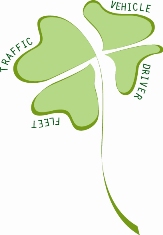 The FREILOT service aims to increase energy efficiency drastically in road goods transport in urban areas through a holistic treatment of traffic management, fleet management, the delivery vehicle and the driver, and demonstrate in four linked pilot projects that up to 25% reduction of fuel consumption in urban areas is feasible:
Traffic management - Energy efficiency optimised intersection control
Vehicle - Adaptive acceleration and speed limiters
Driver - Enhanced "green driving" support
Fleet management - Real-time loading/delivery space booking
It is interesting to note that two of these services have been developed within CVIS project, i.e. Delivery Space Booking and Energy Efficiency Optimised Intersection Control (which is heavily based on CVIS Priority Application). The services will be piloted in four European implementations: Lyon-France, Helmond-Netherlands, Krakow-Poland and Bilbao-Spain, showcasing the benefits of the service and ease to implement it in different parts of Europe.
In addition to the technical evaluation on increased energy efficiency (= reduced fuel consumption), the pilot will serve as a basis for identifying and resolving deployment enabling "non-technical" elements, such as driver acceptance, business models, cost-benefit investigation, regulatory aspects.
FREILOT is an EC-funded Pilot that started in April 2009 for a duration of 2 years and an half. Pilots Type B are specific funding instruments which focus is the validation at real scale or deployment of service.
If you would like to read more about this project, check their WEBSITE (to be launched soon).